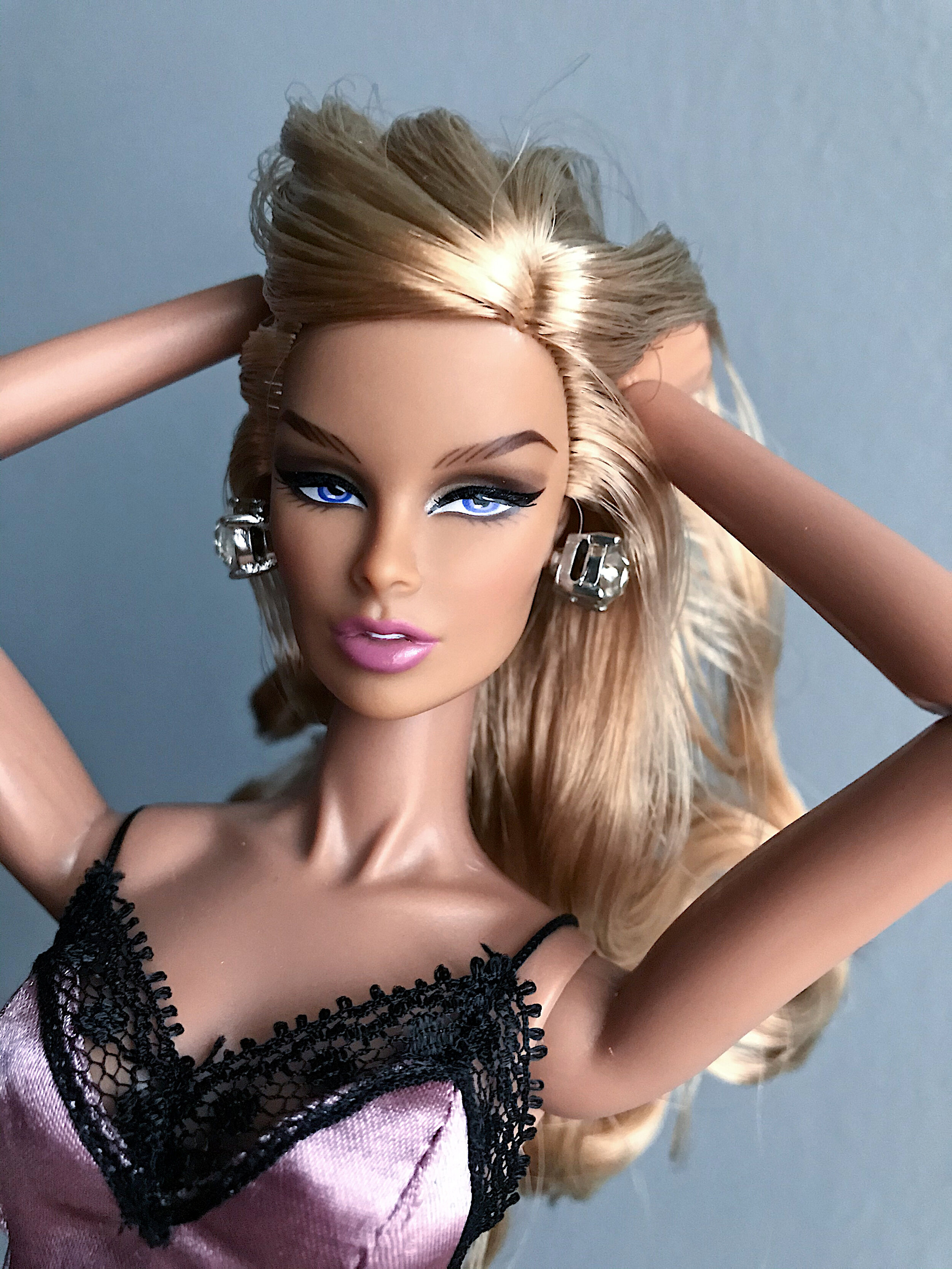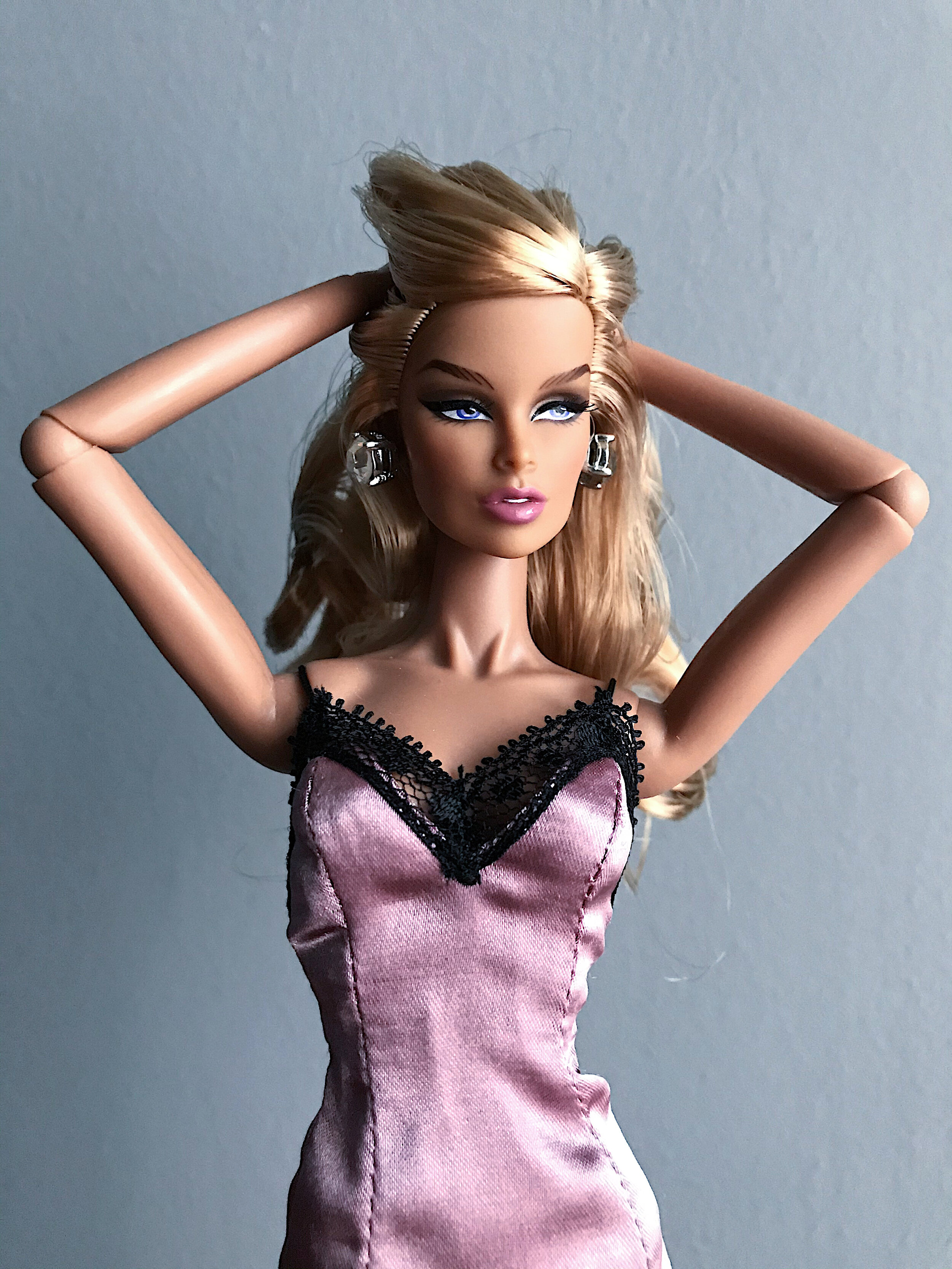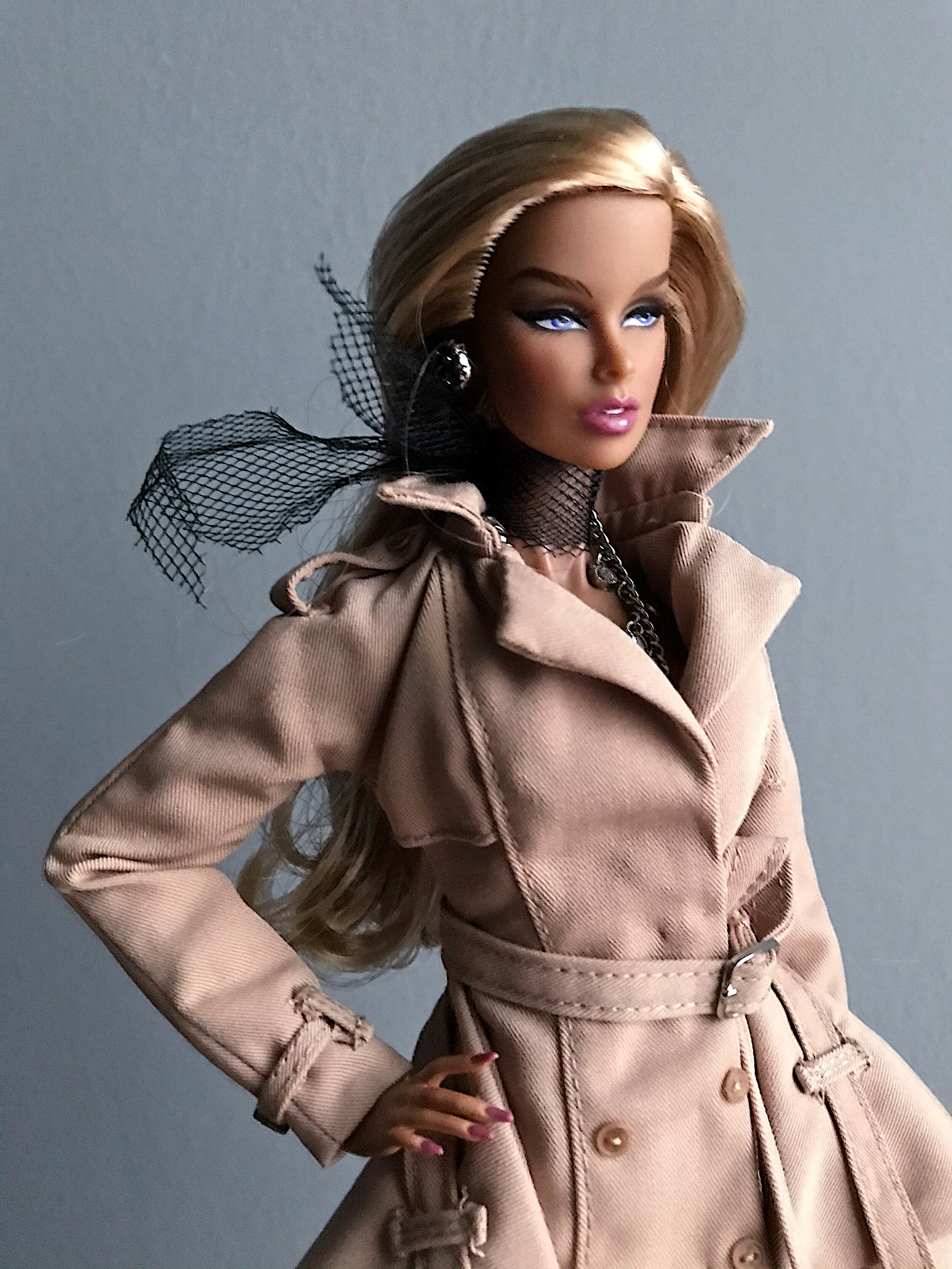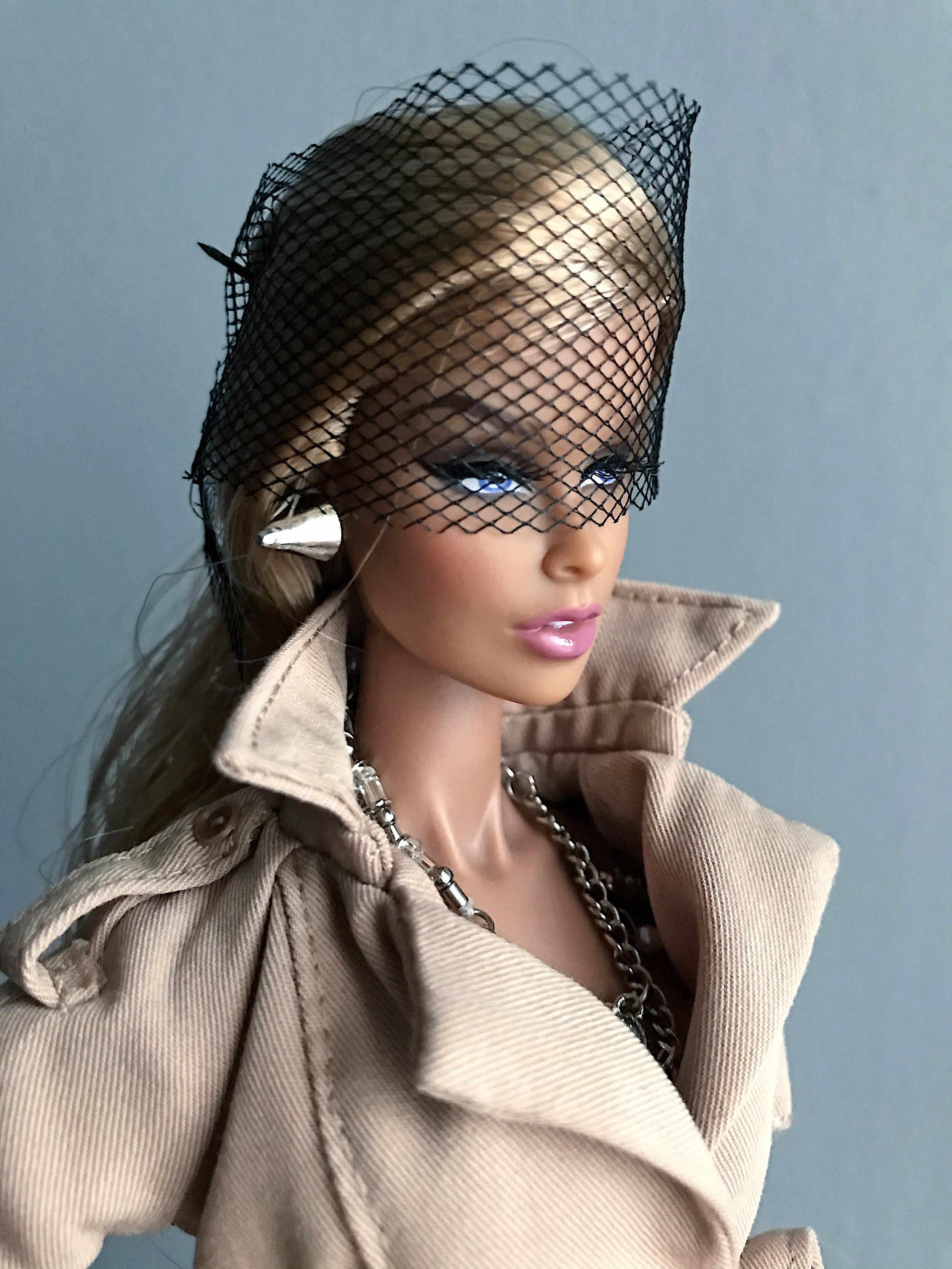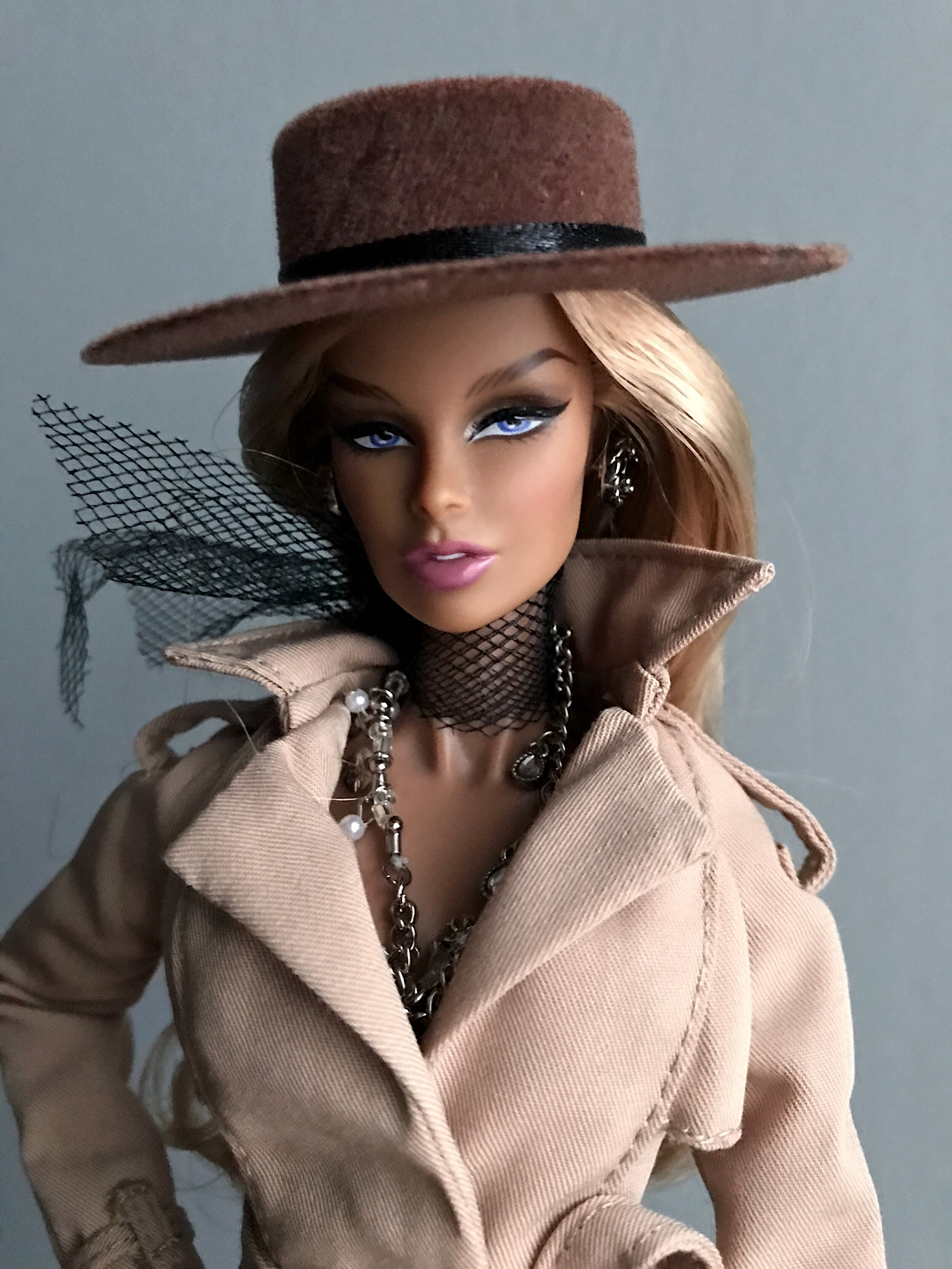 January 2020: Vanessa Perrin "French Kiss"
This Vanessa was part of the upgrade dolls that accompanied the W Club registration process for 2019. Her outfit did not particularly belong to any of the collections that either preceded or followed her release. Since there was no proper FR collection released in 2019, excluding the capsule Boudoir II dolls, she could well have been the herald of a group of dolls we might never see.
Vanessa is wearing a multilayered outfit that includes a plaid overdress (not seen in this photo session) with a separate slip dress underneath, high-heel ankle boots, socks, hoop earrings, a "box" purse, a golden ring and an abstract cuff bracelet, The other outfit she is wearing in this shoot comes courtesy of Secret Garden Eugenia Perrin Frost, a coat-dress, net scarf and hat. All are very well made and look gorgeous on her. She is also sporting a series of six different pairs of stud earrings, bought from H&M as a set - yes, they are jewellery for real people, but their scale fits her perfectly - at least for most of the sets.
The general complaint from collectors regarding this doll is the mismatch between the face and body skin tone. It does show up in some of the photos here, but it is not that obvious to bother me. It it funny how people tend to complaint about this thing so much when in real life, people's faces rarely match their bodies perfectly, either because of make up or sun exposure.
Poppy Parker - The Happening
Poppy Parker "The Happening" was part of the 2012 collection that had a 60s Mod theme, as the character supposedly travelled to swinging London for a shoot.
She is wearing a mini dress covered in silver sequins, with a round neckline (that reminds me of ancient Egypt), ending at the back in straps, metallic fishnet stockings, and her accessories include one of the best pairs of earrings I have seen on a doll (silver concentric circles hanging with beads under a "diamond" stud), four silver bangles (that were tarnished almost instantly), a silver clutch (which is her only so-so accessory, looks and feels cheap) and a pair of silver sling-back bow shoes.
Her hair is pulled up and back in a very long ponytail, with the top puffed up in a very mid-sixties style. The hair is treated with product to make it stay put and wavy. I know some people had problems with greasy or over-treated hair but mine looks perfect. Her make up is very mod: light blue eye-shadow, black eye-liner, applied lashes and almost nude shiny lips. Her eyes are purple but do not look unnatural.
All the photos in this session are taken by Stratos Bacalis. All rights reserved.